Update: Sheddington is now open regualrly on Saturday mornings again. We are hoping to announce more sessions soon. Check back soon for more details.

Welcome to Sheddington
We are pleased to announce that our regular Saturday sessions have resumed. Work on the new hall is well underway, and although we will have to keep part of it roped off as work continues, we can use the facilities there, alongside our original workshop. And of course the commnity garden is accessible and in need of attention. So do make your way down to the shed, renew aquaintances and lend a hand with what's going on. We're looking forward to seeing you!
You can read about our walking group, Sheddington Shufflers in the Blog, and details of forthcoming walks will be in our Calendar.
Details of meetings are circulated on our email list and also via our WhatsApp group, so if you are not already a member of either, do drop us a line using our contact form and we'll add your details.
About Us
This video about Sheddington was produced by Phil Southby. You can find more details on our About page
Explore our site to see forthcoming events, and read about recent activities in our blog.
Support
As a charity we rely on volunteers and donations to cover our running costs. Your support is very valuable to us. Would you consider becoming a Supporter and making a regular financial contribution? More details are here. Also, visit our fundraising page to find out some other ways you can support Sheddington.
Where are we?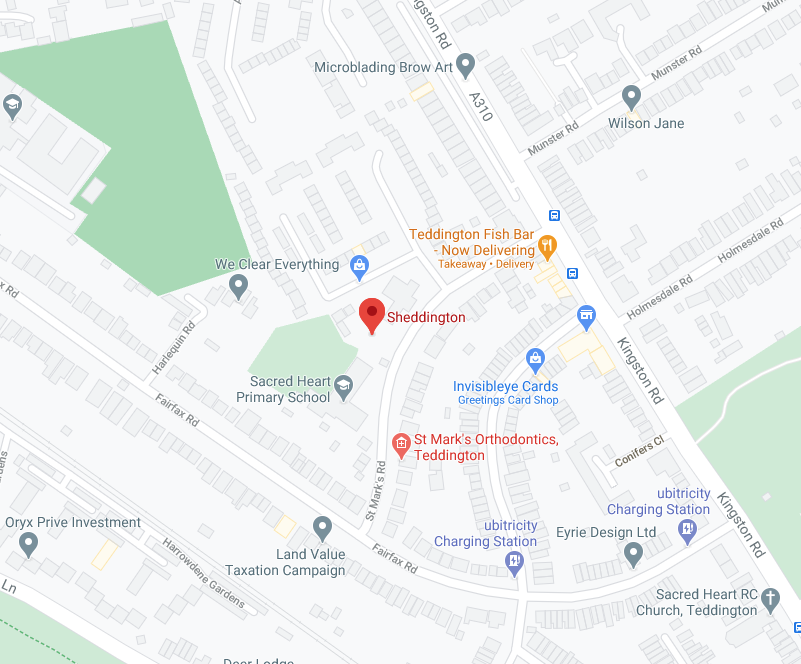 Our workspace is at:
St Mark's Church Hub
St Mark's Road
Teddington
TW11 9DD
Click map to open in Google maps.
Join us
We would love you to join us by becoming a Supporter of Sheddington and making a regular annual contribution towards our running costs. For more information, click here.
You can also make one-off donations using PayPal by clicking below. Please remember to allow PayPal to pass your details on to us so we can acknowledge your kind donation.