Happy New Year!
A Happy New Year to all our Sheddies and guests. This somewhat arbitrary date in the calendar is usually an opportunity to think about fresh starts, but so far 2021 has an air of déjà-vu about it as we enter another lockdown in our ongoing battle against the coronavirus. However, there are some things that we are glad remain the same, and foremost is the friendship and support of fellow Sheddies. If you are new to this site, you are very welcome. You can read more about Sheddington on our about page or watch the video below. Do make youself know to us by emailing or filling in our contact form and we will keep you informed about how you can get involved with Sheddington, whether in lockdown or not!
This video about Sheddington was produced by Phil Southby:
Explore our site to see forthcoming events, and read about recent activities in our blog.
Support
As a charity we rely on volunteers and donations to cover our running costs. Your support is very valuable to us. Please visit our fundraising page to find our some of the ways you can support Sheddington.
Where are we?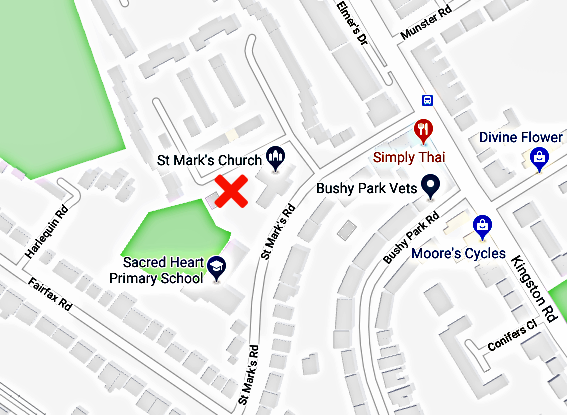 Our workspace is at:
St Mark's Church
17 St Mark's Road
Teddington
TW11 9DE
Click map to open in Google maps.
Support us
Everyone is welcome at Sheddington. Although there is no charge for attending our sessions, as a charity we rely on the generosity of donations to maintain this site and develop our activities for the benefit of the community. If you are able to contribute, we suggest a donation of £2 per session.
You can also show your support by becoming a Supporter of Sheddington for a suggested minimum donation of £25 a year. A leaflet with more information is available here, or you can make a one-off donation by clicking the button below:

Join Sheddington
If you are interested in getting involved with Sheddington, click on the link below to sign in to the Voice community (you'll need to create a login if you have not done so already) and then join our group. We'll be in touch shortly!