Coronavirus Update 19/03/2020
In common with most sheds up and down the country we are suspending meetings for the time being. However, please do keep in touch, either by using the contact form below, or via our Facebook page. And if you'd like to chat, we're hosting a Skype call this Saturday. Read more about it on our blog page.

Welcome to Sheddington, a community space or shed in Teddington, where people can meet up, make stuff and mend things, working together or alongside each other. It is inclusive, secular and not for profit. You can read more on our about page.
Explore our site to see forthcoming events, and read about recent activities in our blog.
Where are we?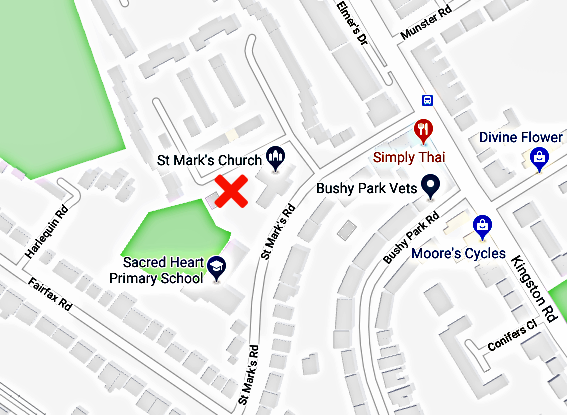 Our workspace is at:
St Mark's Church
17 St Mark's Road
Teddington
TW11 9DE
Click map to open in Google maps.
Join Sheddington
If you are interested in getting involved with Sheddington, click on the link below to sign in to the Voice community (you'll need to create a login if you have not done so already) and then join our group. We'll be in touch shortly!