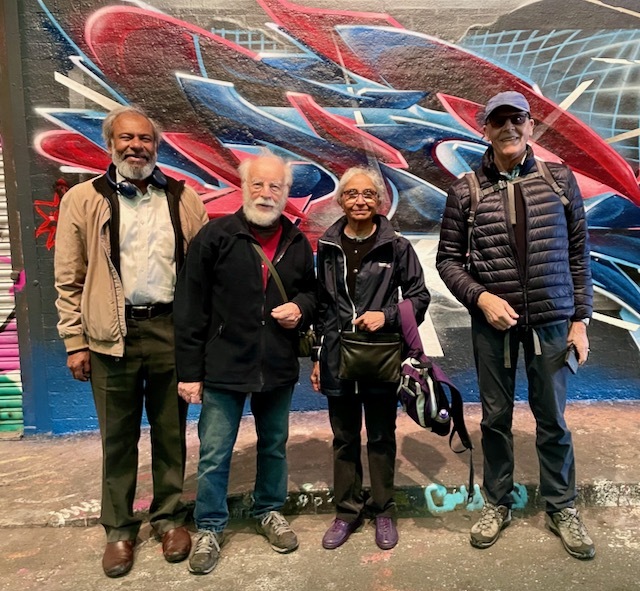 On Thursday 10th March the Shufflers took to the streets for an urban walk around Lambeth.
08:30, 11 Mar 2022 by Peter Brown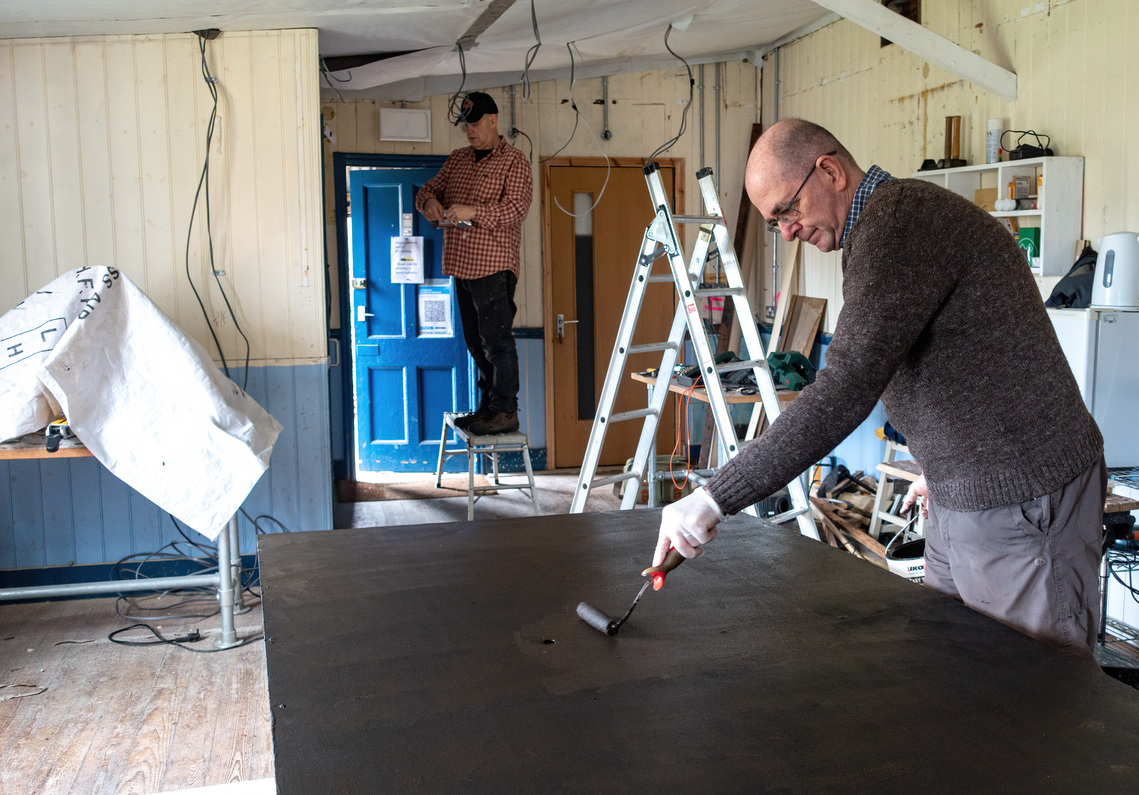 It was another busy day at Sheddington today as Stephen, Peter and Mark continued work on our social area. The electricians have completed the first fixings, and now we are in the process of insulating and lining the ceiling before the lights and switches can be fitted. Here Peter is applying a waterproof coat to the ceiling panels while Mark tapes up the vapour barrier. The next job will be to decorate the room and install our new kitchen, so there's plenty more to do! If you'd like to lend a hand do get in touch with Mark: mark@sheddington.org
Thanks to Phil Southby for the photo.
15:38, 03 Mar 2022 by Peter Brown

The UK Men's Sheds Association is launching a charter for wellbeing across the craft and DIY sector. It's an expression of commitment to support the wellbeing of everyone involved in craft and DIY.
Whether
it
is
looking
out
for
and
after
others
in
our
workplace,
workshops
or
communities,
we
have
a
collective
responsibility
to
care
for
each
other,
transform
lives
and,
when
necessary,
save
them.
With
NHS
Mental
Health
Services
and
others
under
ever
increasing
pressure,
it
is
ever
more
important
to
promote
Craft
and
DIY
so
people
can
benefit
from
meaningful
activity
and
connection
with
others
that
it
involves.
We are delighted to report that Sheddington Chair, Chris Manning, will be attending the launch event at the House of Commons on 3rd March 2022 and we look forward to sharing more information about the charter with you soon.
14:38, 02 Mar 2022 by Peter Brown

Archive
Use the calendar or list of months to view entries made on those dates.
| S | M | T | W | T | F | S |
| --- | --- | --- | --- | --- | --- | --- |
| | | | 1 | 2 | 3 | 4 |
| 5 | 6 | 7 | 8 | 9 | 10 | 11 |
| 12 | 13 | 14 | 15 | 16 | 17 | 18 |
| 19 | 20 | 21 | 22 | 23 | 24 | 25 |
| 26 | 27 | 28 | | | | |