Sheddington- The Antidote to Brexit Gloom!
The status of Sheddington is gradually taking shape. Chris has set up a bank account for the group which in turn has enabled us to make an application to the Charities Commission to become a Charitable Incorporated Organisation (CIO). This will be a great help in applying for grants to develop the site, and two further applications are already in the pipeline. Thanks to Chris for all his hard work in this regard!
Getting Growing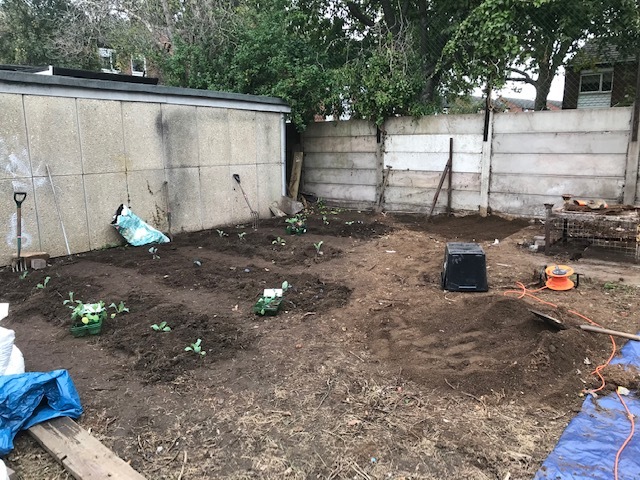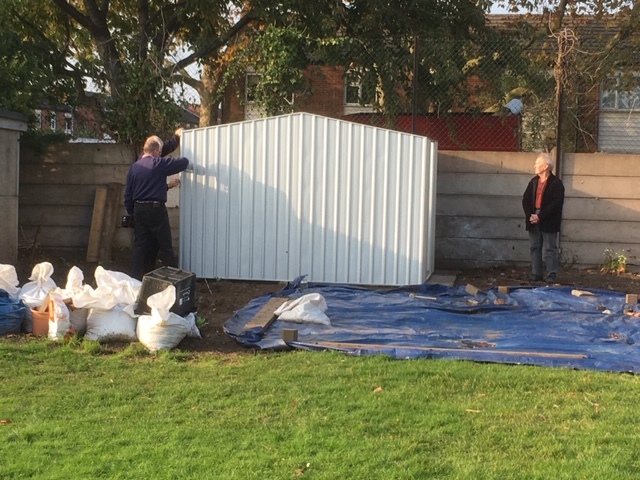 Visitors will have noticed that the allotment next to the shed is taking shape and now bosts a smart metal shed to store tools and supplies. Thanks to Stephen Aras and the team for taking this project forward. I am delighted to annouce that Sheddington has recently joined Kew Gardens Community Membership Scheme, which supports local groups engagd in community-based projects. As well as admission to Kew Gardens and access to their own allotment (tucked away behind a hedge near the Lion Gate) the scheme offers workshops to develop gardening skills. Jane Rogers from Kew will be visiting Sheddington at 2:30pm on Wednesday 11th December so do pop along if you're able to.
Bonfire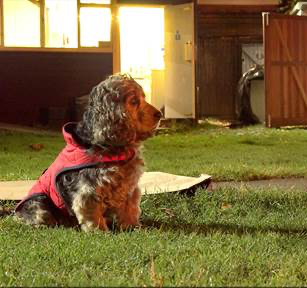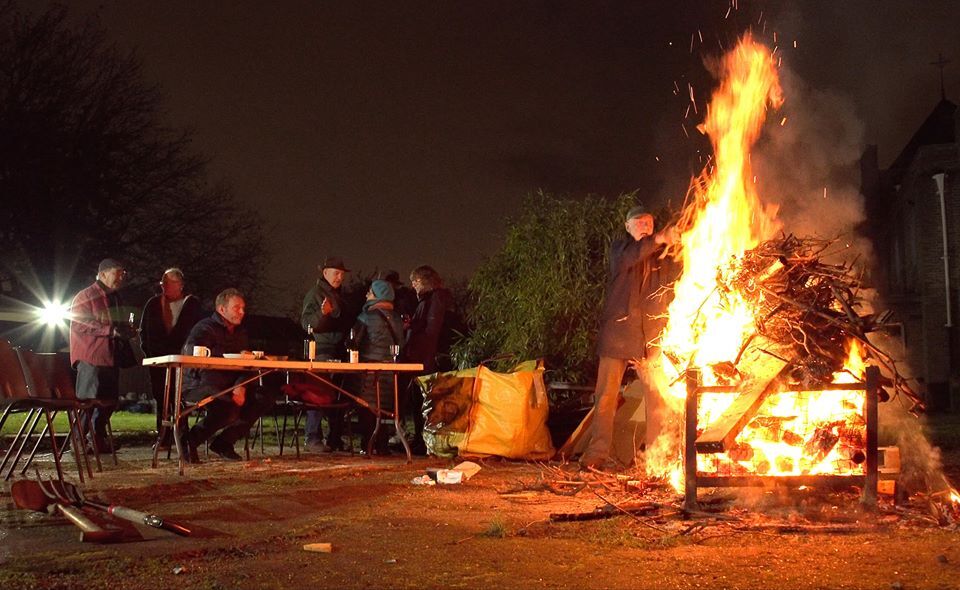 Bonfire night provided the ideal opportunity to get rid of some accumulated rubbish on the site. After being postponed due to inclement weather, a group of Sheddies gathered on 16th Novemebr and had a great time.
Developing the Site at St Mark's

We have been continuing to develop the site and visitors will have notice that the shed now had a smart set of hardwood doors. In the adjacent hall, Sheddies Mark Hugh and Phil have helped to instal new efficient electirc heaters, which will hopefully make the hall more usable in the winter months.
Making and Mending

Mark has also been busy making and mending, and one recent project was to build a set of trestles for embroidery work. They were so well-received that another set has been ordered. A number of small items have also been repaired so thank you to Mark for your skills.
A recent Christmas card making session was well attended, and a Christmas wreath making session is planned for this Wednesday 1th December from 7-10pm. You can find more details here.
And Finally - Thank You!
We are getting busier so thank you to all of you for your wonderful support over the year. If you haven't been to Sheddington for a while, why not pop along to one of our regular meet ups? You'll find details on the calendar page. We look forward to more exciting developments in the year ahead, but in the meanwhile, seasons greeting to everyone, and best wishes for a happy and peaceful holiday period.