March 2020 Newsletter
Coronavirus
If you haven't already read our update on covid-19, please check our homepage.
If you go down to the shed today…
By Peter Brown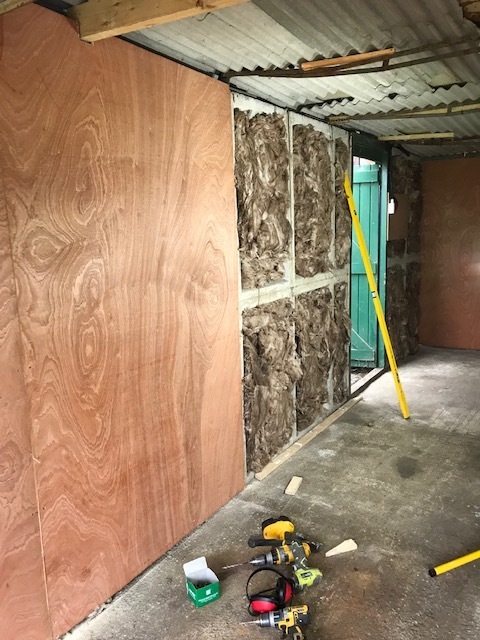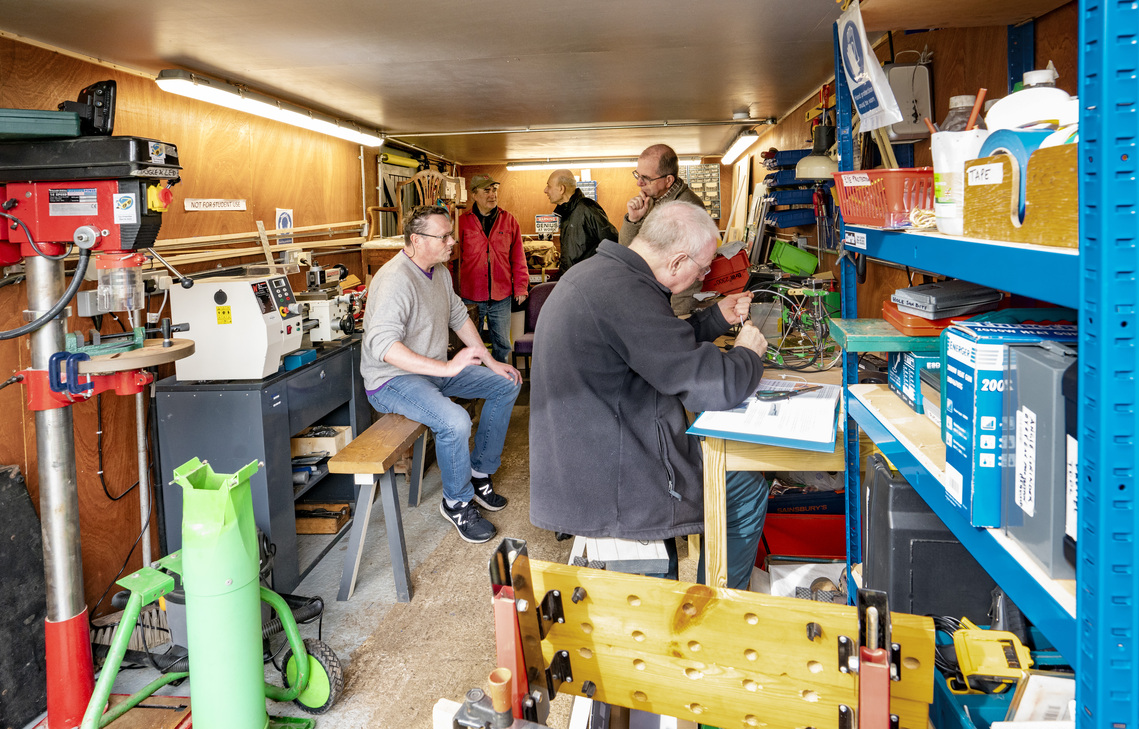 The shed a year ago and today
It's almost exactly a year since I first visited Sheddington, and what a lot has changed in that time! My first job was to help line the garage, then just an empty shell; now it is a fully fledged workshop equipped with a growing array of tools. Impressive additions to the shed have been a metal working lathe and a pillar drill from a local school but we have also been lucky to receive numerous other tools from shed clearances. We are always happy to help out with these and any tools not needed at Sheddington can either be used to make tool kits to lend out or donated to charities - so do get in touch if we can be of assistance.
Saturday morning between 10am and 1pm is our regular meeting time, and we are hoping to establish a regular mid-week session as well so watch out for details. Each week a varying group of people gather to make or mend things or simply have a chat and for me one of the highlights of joining Sheddington has been to meet so many diverse and interesting people. If you haven't yet sampled the delights of Sheddington, why not come along one Saturday and introduce yourself? We'd be delighted to welcome you.
Up the garden path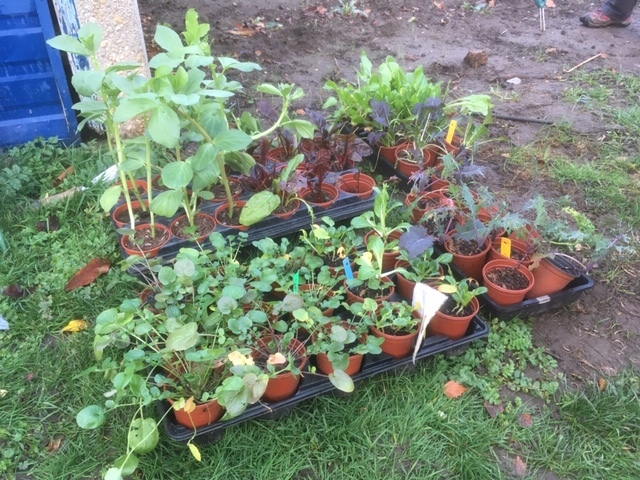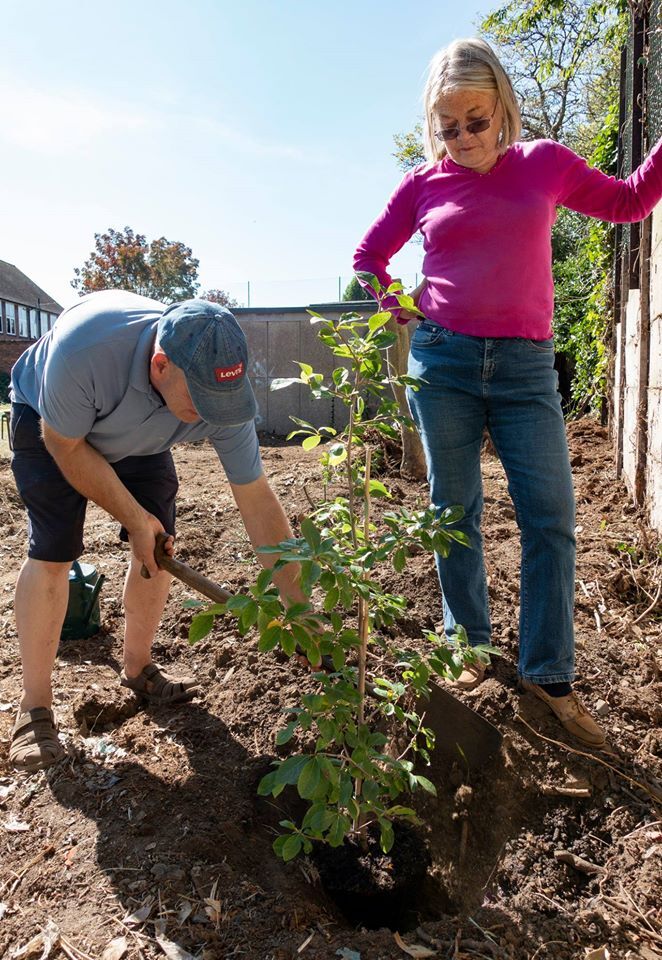 a present from Kew and planting in the allotment
Our community garden next to the shed has really taken shape over the past year, under the guidance of Stephen Aras. Over the past 6 months a storage shed has emerged and a path and borders constructed, so with the advent of Spring the plot is truly ready for planting. We were given a head start before Christmas when Jane Rogers of Kew Gardens came to visit us with some plants to get us started. The broad beans are standing tall, and the brassicas have just about survived the ravages of the pigeons, but there is still plenty of space, so if you fancy a spot of gardening why not come down and get your hands dirty?
As a bonus of our association with Kew through their community membership scheme, we have a number of passes for free entry to the gardens which need to be used before the end of March. If you would like to take advantage of them, please contact Peter Brown on admin@sheddington.org
Looking ahead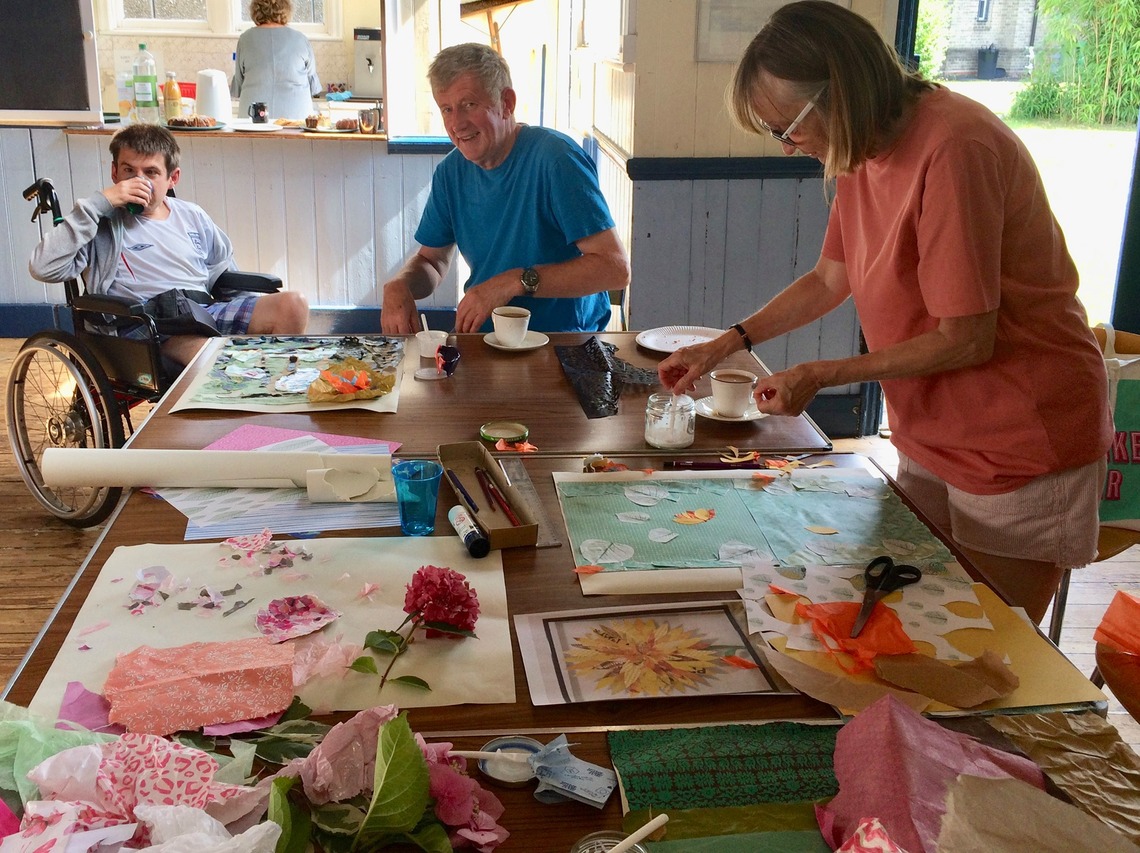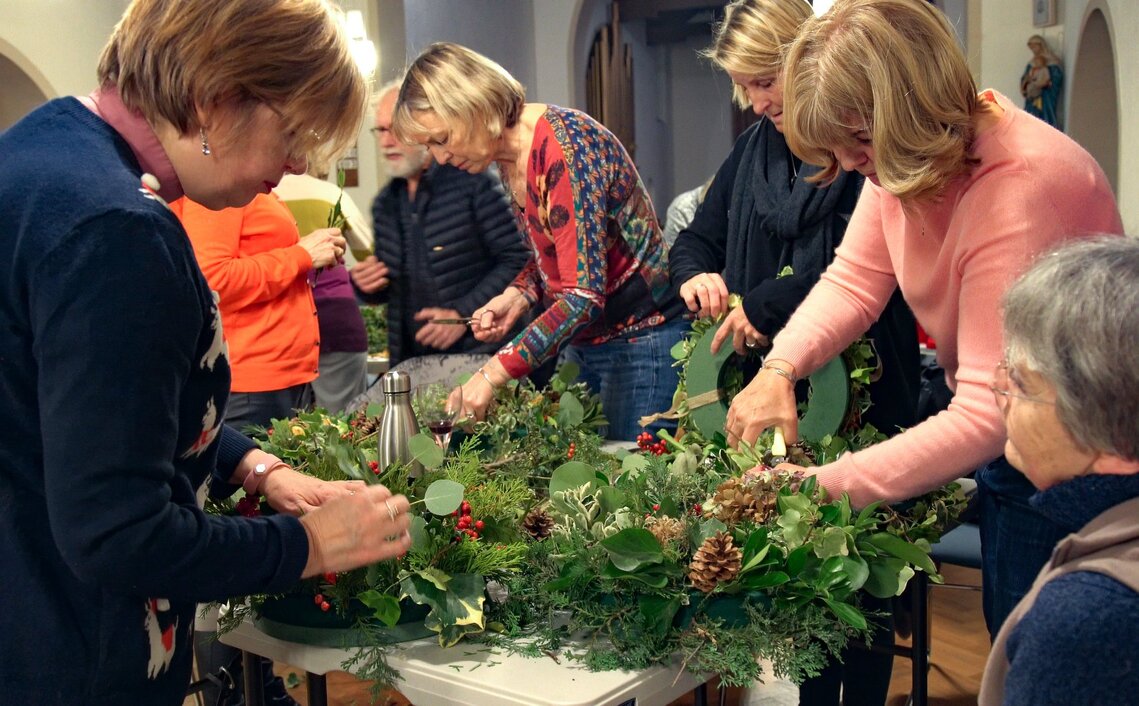 Recent craft events
Last year saw our first few events in the hall adjacent to the shed. A talk on bee friendly gardening created a buzz of excitement, whilst craft session drew some diverse groups who got stuck into making collages, Christmas cards and wreaths. This year we are planning to expand our programme with a session on laughing yoga and another on creating hanging baskets, as well as talks on promoting health and wellbeing. Are there any topics you would like to see covered, or maybe there is a subject you are keen to share your knowledge on?
Do please contact us if you would like to contribute in any way and watch out for our programme, to be published soon!