What's New in the Shed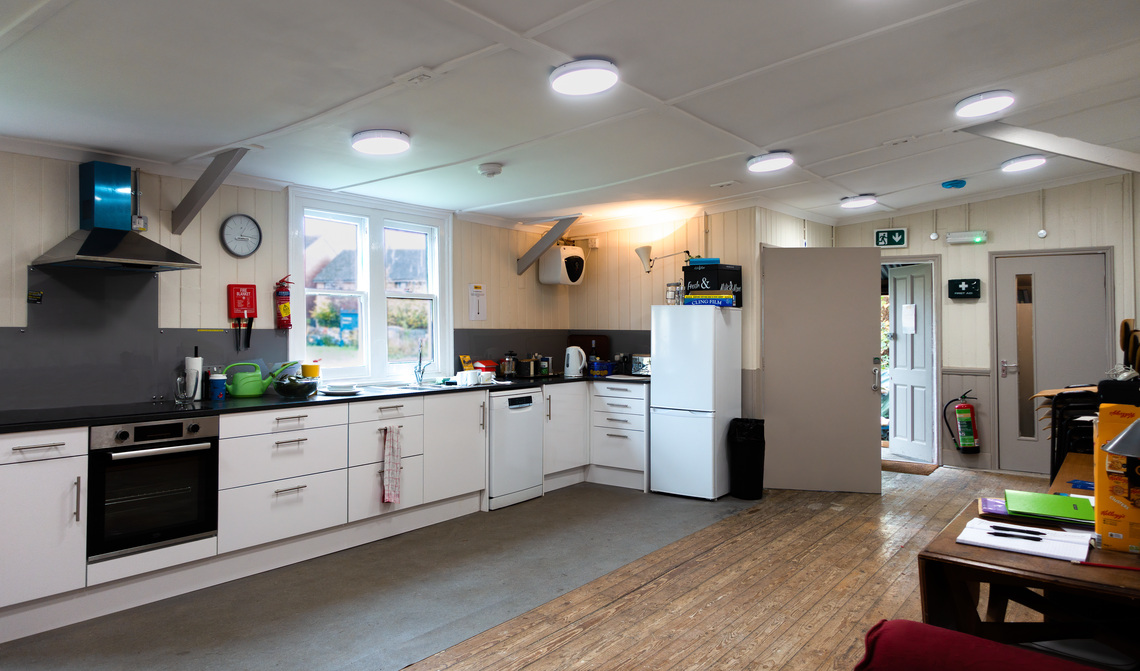 The shed has been a busy place over the summer as groups of enthusiatic Sheddies have worked to get it ready for use. The social area (above) is now nearly ready, and what a transformation there is! Our heartfelt thank to everyone who has worked so hard to make this happen.
The social area is not only where Sheddies can gather for a break and to catch up with friends, but also a space where we hope to hold a variety of activities to appeal to all sorts, so do keep an eye on our calendar for news of forthcoming events. If you wish you can subscribe to the calendar by clicking the red button on the right of the screen and events will automatically be added to your computer or phone's calendar.
Safety Focus Group
We have agreed to assist Richmond-Upon-Thames Council in gathering opinions from residents and visitors to the borough, about how safe they feel. This will include feelings about the whole range of safety issues, in public places, in the home and in the Sheddington environment.

We will be hosting a Safety Focus Group event for Sheddington Friends and Supporters, in the social area of our premises in St. Mark's Road, starting promptly at 10:30 on Friday 2nd December. The event will be run by two of Richmond's Community Engagement Officers, Genesis and Danni. One to one discussions will be an option.

If you would like to take part, but are unable to come, you could collect and fill in a questionnaire at our St. Mark's Road hall, or use the online survey site
Mending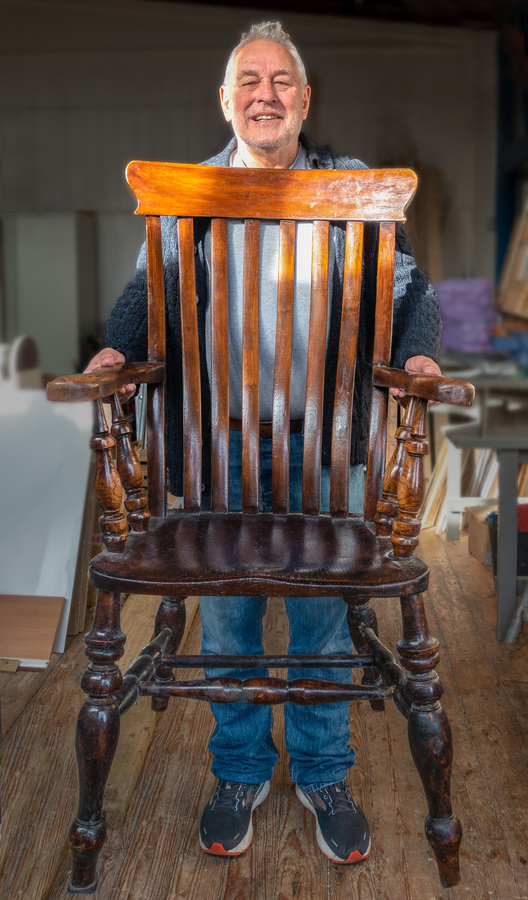 Although our workshop is still undergoing rennovation, that hasn't stopped our intrepid Sheddies from continuing their making and mending activities. Recently a friend brought in a chair that had been broken and that was a cue for Arthur to get to work. Here he is, proudly displaying the finished article. We look forward to really getting into our stride when the workshop is finished!
Other Activities
On December 3rd Sheddington member Deborah Miller is organsing a Christmas Craft Fair at St John's Hampton Wick and several Sheddies will be taking part, so why not pop along to say hi? As well as local crafts there is a tombola and food and mulled wine will be available. From 11-11:30am a Ukrainian choir will be performing, so this sounds like an event not to be missed. For details of this and other events please check our calendar