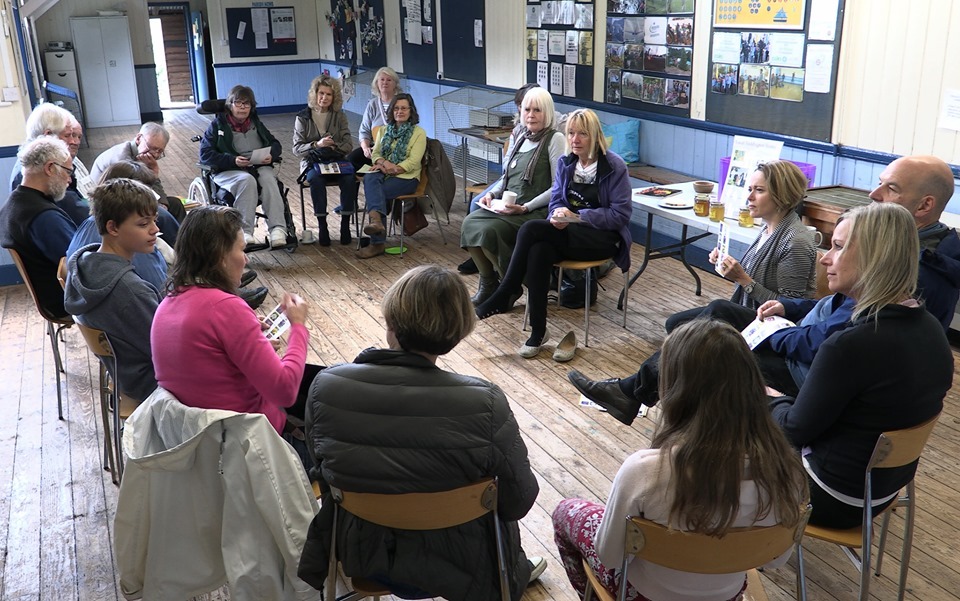 Thank you to everyone who helped with the very successful Bee Friendly Event last Saturday, and especially to Kate for organising it. 22 people turned up and many were still chatting long after the event finished. There was lots of inspiration for encouraging bees and other pollinators to the garden and Jenny Bourne has kindly shared some information she has gleaned from various sources with us. You can find the various documents here in our resources folder.
Support us
Everyone is welcome at Sheddington. Although there is no charge for attending our sessions, as a charity we rely on the generosity of donations to maintain this site and develop our activities for the benefit of the community. If you are able to contribute, we suggest a donation of £2 per session.
You can also show your support by becoming a Supporter of Sheddington for a suggested minimum donation of £25 a year. A leaflet with more information is available here, or you can make a one-off donation by clicking the button below:

Join Sheddington
If you are interested in getting involved with Sheddington, click on the link below to sign in to the Voice community (you'll need to create a login if you have not done so already) and then join our group. We'll be in touch shortly!