Dear Sheddies,
With the holiday period fast approaching, and despite the damper of the new Covid variant surging about us, we wanted to extend our warmest wishes to you for the season. Although our regular Saturday sessions are onhold for the time being, small groups of volunteers have been down at our new work space to get is ready for use, and one of the first tasks was to contruct a new stud wall, to separate the workshop and social areas. Phil Southby couldn't resist making a montage with pictures of Sheddies 'in the wall' and it makes both a lovely reminder of what we've been able to do this year, and also a look forward at the exciting things in store for next year.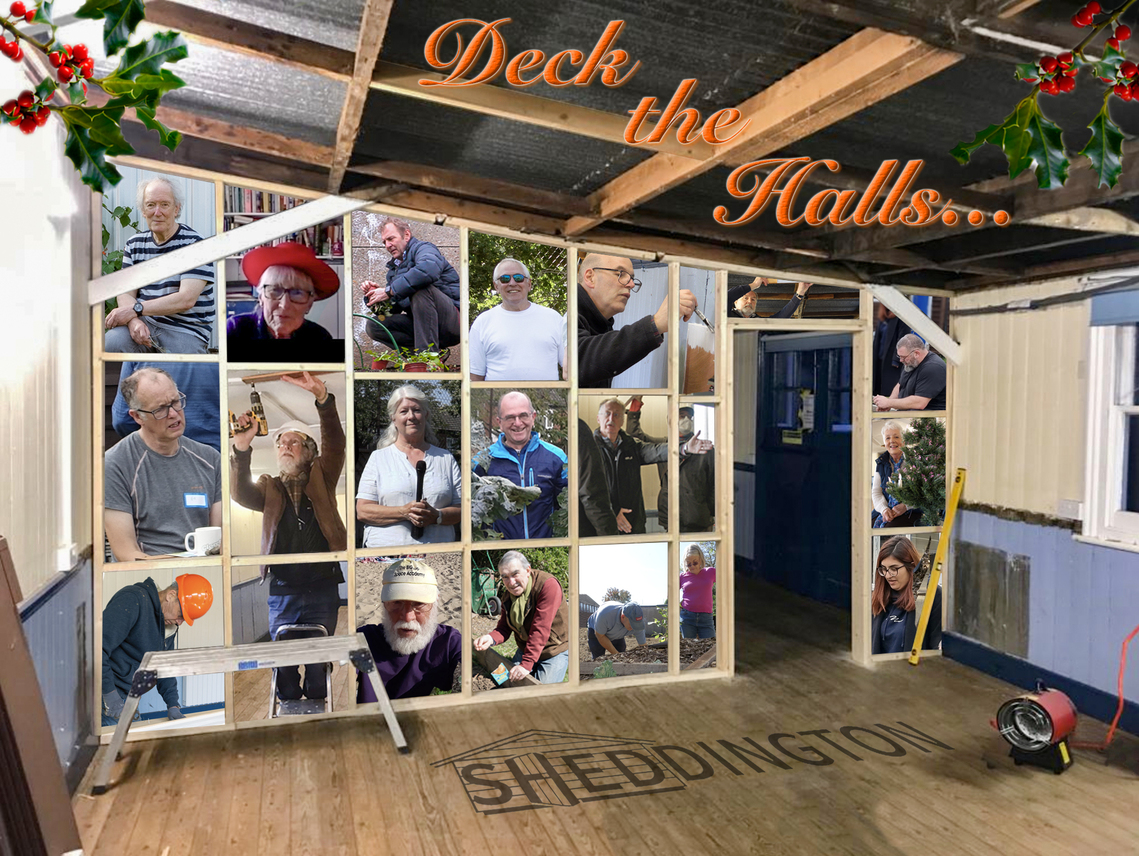 We'd like to conclude with a few words from Sheddington Chair, Dr Chris Manning:
"Following a very challenging year for us all, it is exciting to be able to say that a number of key issues have been addressed and that Sheddington now occupies its intended site and is converting it for use as a shared and welcoming place for meeting, making and mending. At present the Hall that we occupy is being divided into a work space and a social space, the latter to have a kitchen both for cooking classes and food preparation for hungry Sheddies! The work space will enable woodwork, metalwork, repairs and other activities. The garage we occupy will be converted into a clean space for electronics and electrical work.
So, it's all go - as best and safely as we can. We Sheddies thank all of you for reading our news, sharing our values and supporting our work. Please keep an eye on our diary and do come along when you can. Happy Christmas and 2022 to you All.